Website: www.cim.fpzg.hr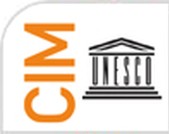 The Centre for Media and Communication Research (Centar za istraživanje medija i komunikacije CIM) has emerged as the first university center for the study of media and communication in Croatia. It established in 2007 as a scientific research centre of the Faculty of Political Science of the University of Zagreb . CIM aims to become the central research and education institute in Croatia, capable of collecting, analyzing and evaluating information and processes with regard to the media and communication in their social, political, economic, cultural, scientific and technical aspects. CIM is a non-governmental and non-profit organization seeking to undertake scientific analysis from different paradigmatic and methodological approaches. CIM is dedicated to supporting excellence and to contributing to the development of media studies in Croatia through cutting edge research, innovative teaching, publication and networking. 
In this way CIM also hopes to contribute to the development of the media and media policy in Croatia. 
Zrinjka Peruško 
Professor, Chair
Project leader "Croatian Media Culture: Media Pluralism Policy and Implementation" 
Antonija Čuvalo 
Research assistant 
Dina Vozab 
Research and teaching assistant 
Marijana Grbeša 
Assistant professor 
Gordana Vilović 
Associate professor 
Tena Perišin 
Associate professor 
Nebojša Blanuša 
Assistant professor